Size guide for Leggings
---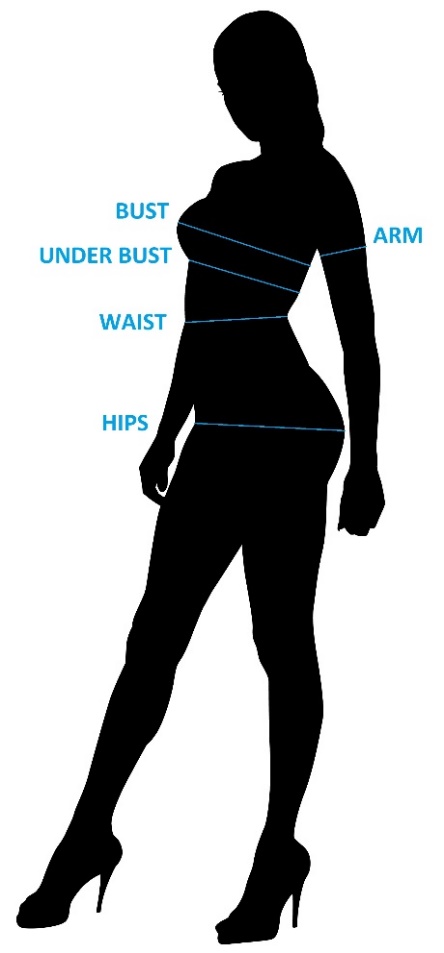 WAIST
. Find the narrowest part of your waist, located above belly button and below your rib cage.
---
HIPS
. Stand with your hips together and measure the fullest part of your hips. Be sure to go over your buttocks as well.
---
While during all measurements ensure that the tape is consistently level and that you are not wrapping the tape to tightly.
---

Leggings 'Second me'
Stretchy and comfy leggings. Perfect for every day, for sports, for stretching and of course for dancing (for example exotic pole dance). There's a possibility to order 'long legs' version for tall girls which is 10 cm. longer than standard version.
Slightly shimmery for you to shine everywhere 🙂  If you want more colours check our Hihg Waist Leggings
We recommend you to check 'Size guide' below for choosing the correct size. Please also pay attention that sizes of these leggings are a little bit smaller than all our pole clothes sizes.